You are here:
10325 MEN'S CREW NECK SHIRT
10325 MEN'S CREW NECK SHIRT
10325 MEN'S CREW NECK SHIRT
Material:

Main: 96% Polyester, 4% Polyurethane, Other: 88% Polyester, 12% Polyurethane

Colour:

Sea Blue, White
Share this product
Outstanding Ultraviolet Interception
Yonex closthing intercepts infrared radiation and approximately 92%* of ultra-violet, minimizing heat build-up during play.
*Tested by Boken Quality Evaluation Institute
Smoother arm movement when in action
Affording a 165-degree range of motion in the sleeves, our shirts boast less restriction and free movement
Avoid the discomfort of static electricity
Carbon impregnated conductive fibers, women into stitching of the clothing remove the build-up of static electricity
Flexible, forgiving, and fashionable
Innovative stretch material allows for free movement that supports your active play
Stay fresh and odor-free
Woven into the fabric, this odor control tech keeps you fresh and odor-free even after intense play
Stay dry and light
Fabric that wicks away moisture and keeps you dry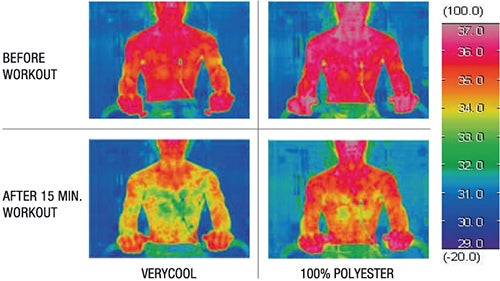 A Cool Way To Beat The Heat
By using cooling material Xylitol, VeryCool clothing from Yonex absorbs heat and perspiration, providing a significant cooling effect during exercise. No matter what the ambient temperature, VeryCool lowers body heat by 3°C for cooler play.